Webex App | Shortcut menus
You can right-click on messages, spaces, or contacts in Webex App on Windows and Mac, to access shortcut menu options. This lets you complete basic actions easily, so you can save time and reduce the number of mouse clicks required.
You'll be able to select different options when you right-click on a space, depending on the type of space and your role in that space. You can also right-click on search results and some filter lists such as Notifications, Unread, and Favorites.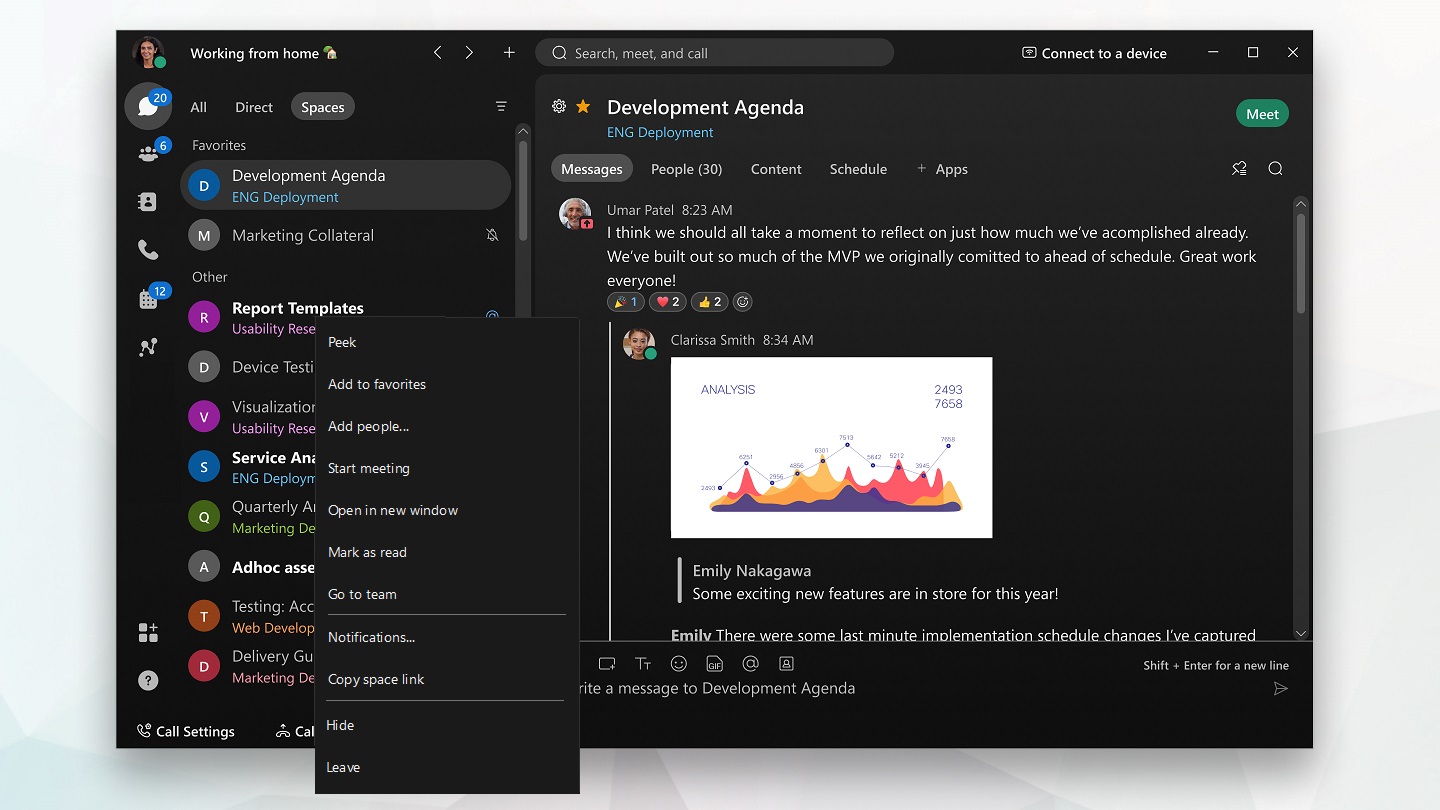 If a message contains a link, you can right-click directly on the link to get a Copy Link option in the Shortcut menu.
| | |
| --- | --- |
| | Make sure you've set up the Secondary click setting on your Mac. Go to System Settings > Trackpad > Point & Click > Secondary click and select an option from the dropdown list. |
Was this article helpful?