Webex App | Make a call during a meeting
Make a call without leaving a meeting to let you multitask more effectively. Address urgent calls, attend to time-sensitive issues, or gather critical information without interrupting the ongoing meeting.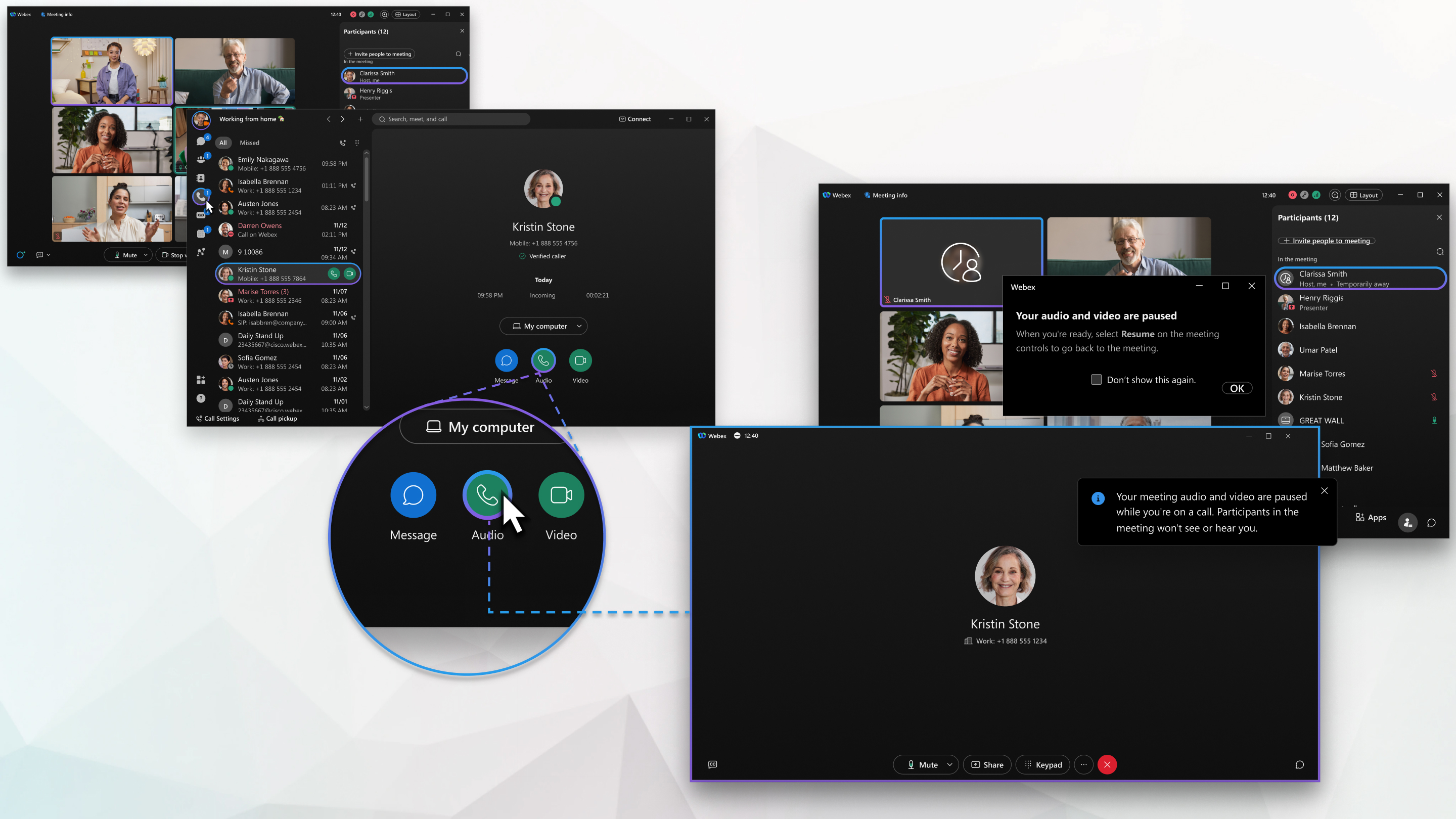 1

During a meeting, call someone:

2

Click Call to make the call and step away from your meeting.

Your audio and video in the meeting pause.

3

When you're finished with your call, click Resume to go back to the meeting.

Rejoin the meeting with the same audio and video settings you had before you made the call.
Was this article helpful?