Webex App | Upcoming changes for start a meeting
We want to show you some changes we're making to how you start a meeting in Webex App.
Existing design
In the Meeting tab, you have the option to start a meeting and this currently starts a Personal room meeting.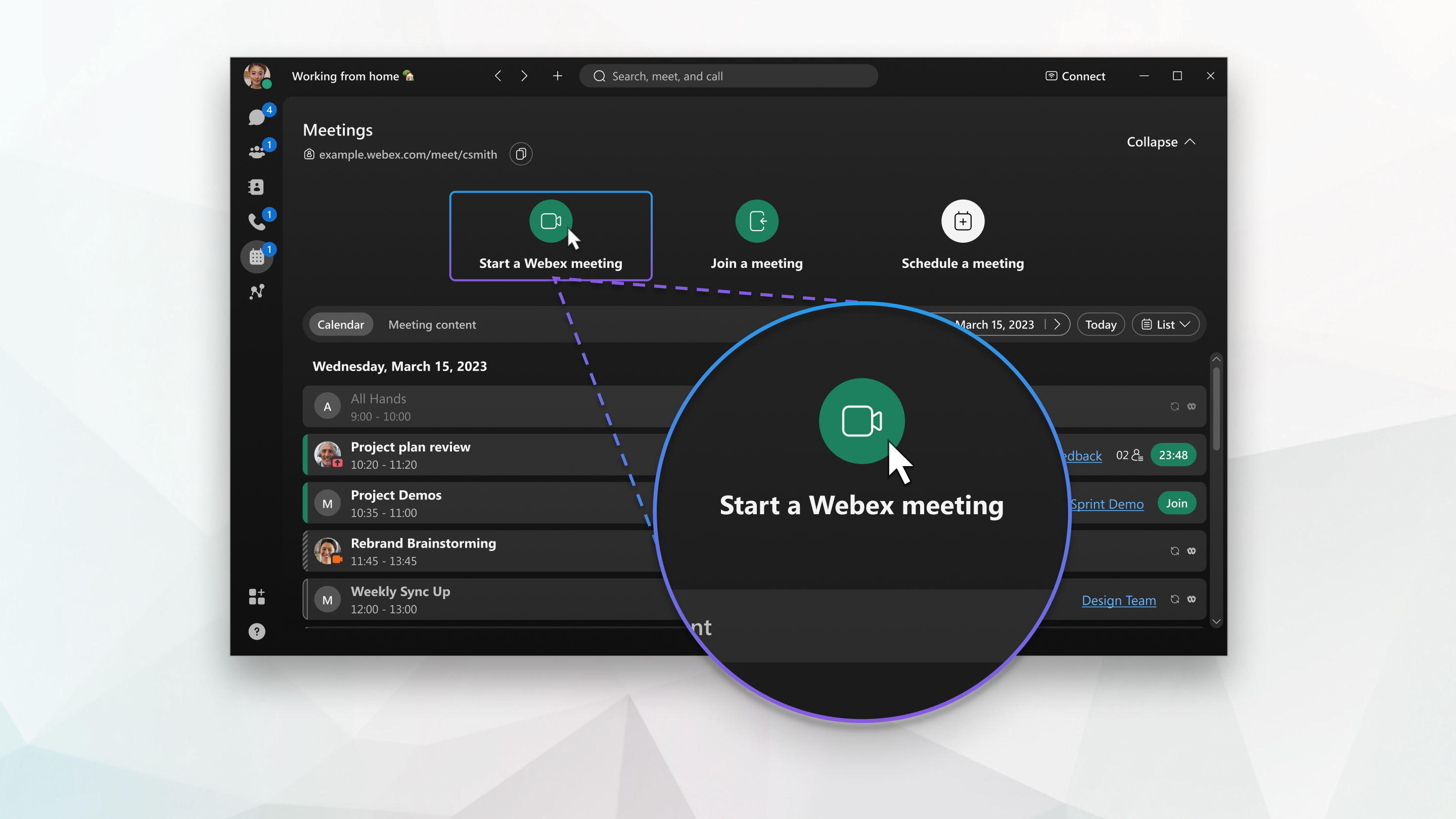 New design
In September 2023, on the meeting tab you will see Start a Webex meeting, the default action will start a one-time meeting link or you can click the dropdown list to select Start a Personal Room meeting.
Administrators will have the ability to configure these options, they can choose which option is the default or remove the personal room option completely.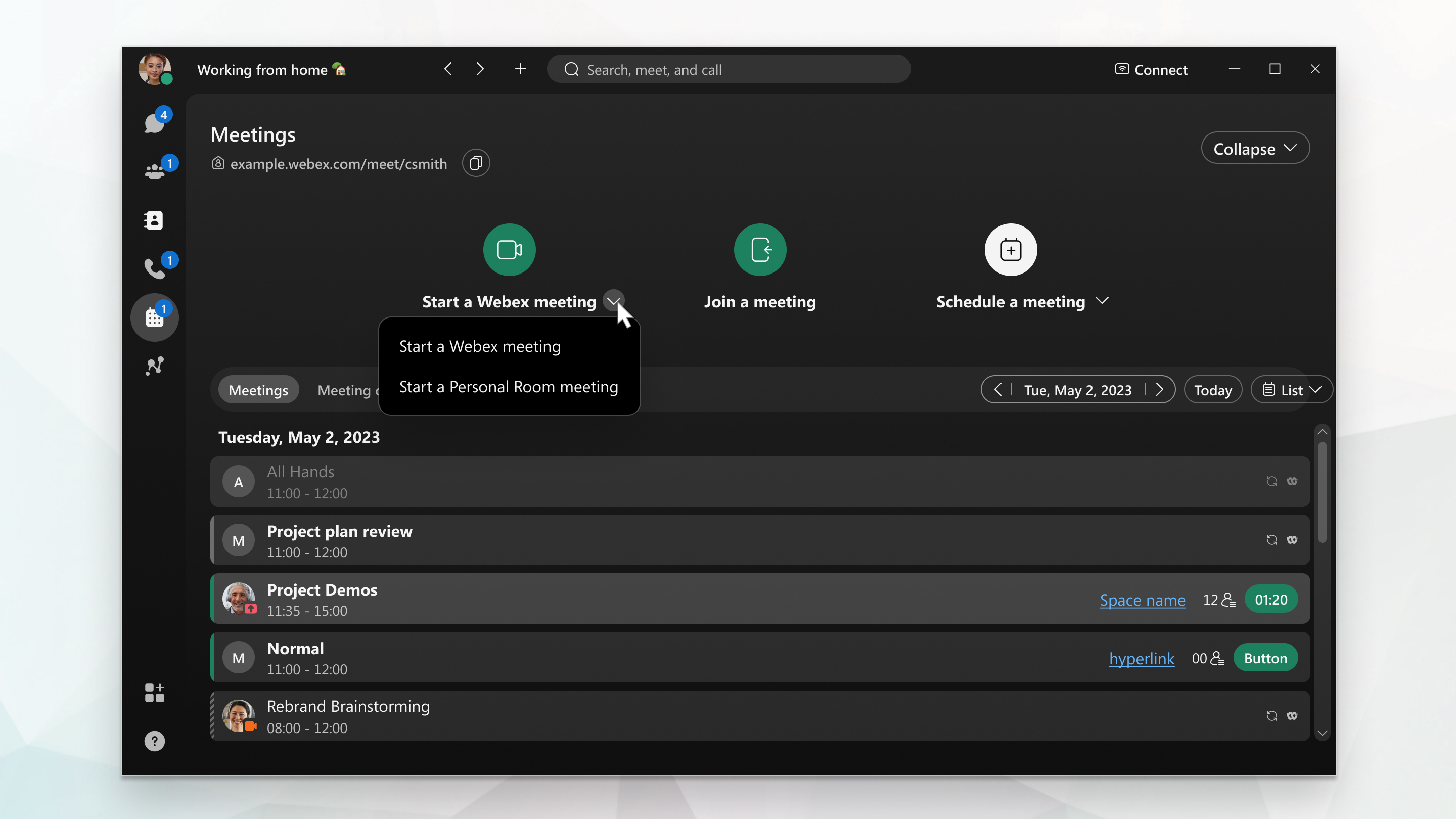 Was this article helpful?