Webex App | Change the font size for messages
You don't have to strain your eyes to read your messages anymore. Choose a font size that you prefer, so you don't miss any details. You can always change it again at any time.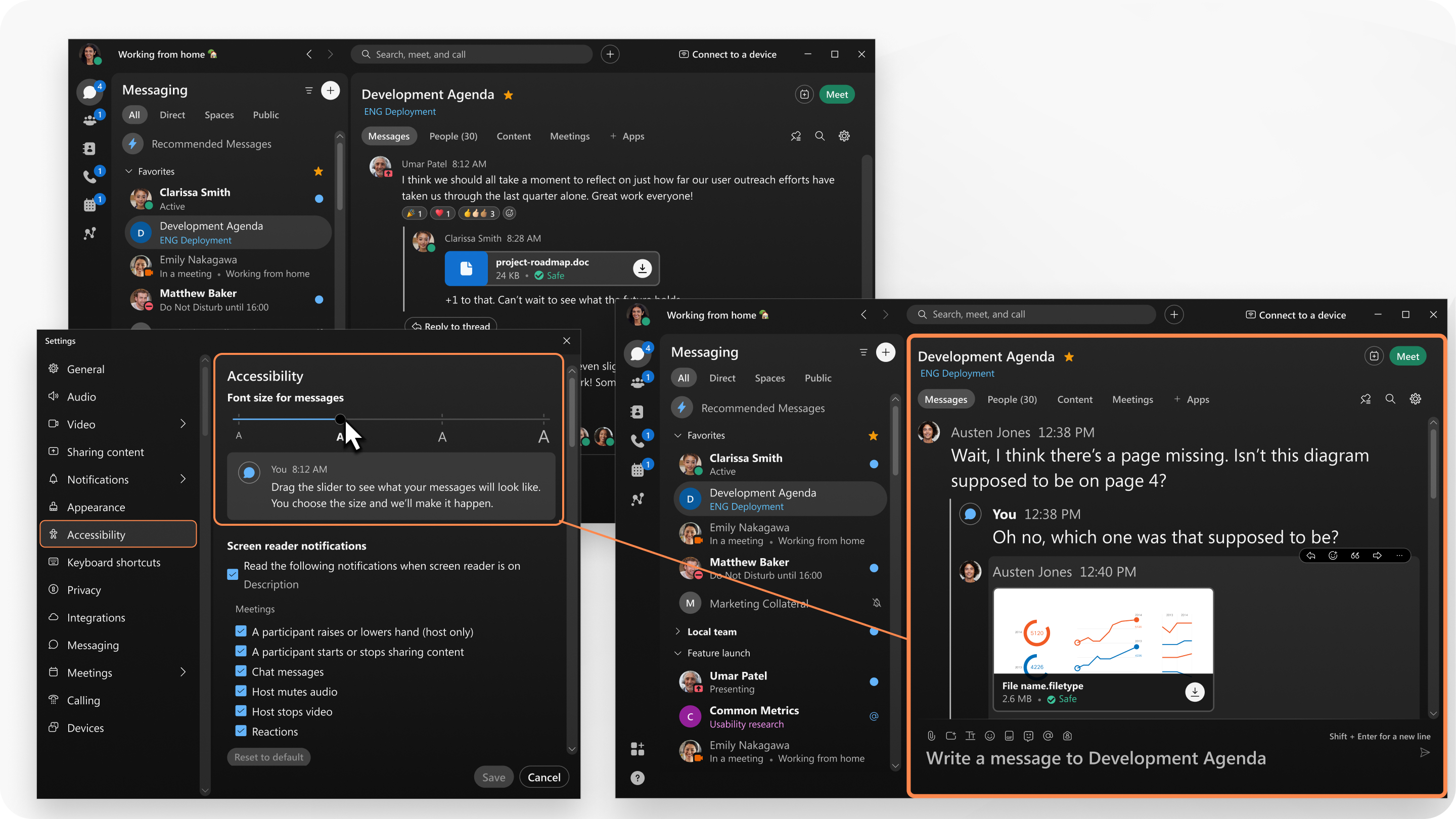 Choose from four font sizes: Small, Regular (default setting), Medium, and Large. Select a size that's comfortable to your eyes.



Changing the font size only applies to message text, not to attachments, images, or files.

To select a preferred font size using Dynamic Type on iOS devices, see Adjust the font size.
1

Click your profile picture, then click Settings > Accessibility.

2

Go to Font size for messages, and drag the slider to select the size you prefer.

3

Then, click Save.




You can also quickly adjust the font size using keyboard shortcuts.

Windows: Ctrl +/-—increase/decrease font size for messages.

Mac: Command +/-—increase/decrease font size for messages.

If you restart or exit the app, it remembers the last font size you had selected.
Was this article helpful?