Die lokalisierte Version dieses Artikels steht in Kürze zur Verfügung. Beziehen Sie sich in der Zwischenzeit auf die englische Version.
Webex | Connect to a Webex App device
You can automatically or manually connect a device to your Webex App and even set your desk phone as a default.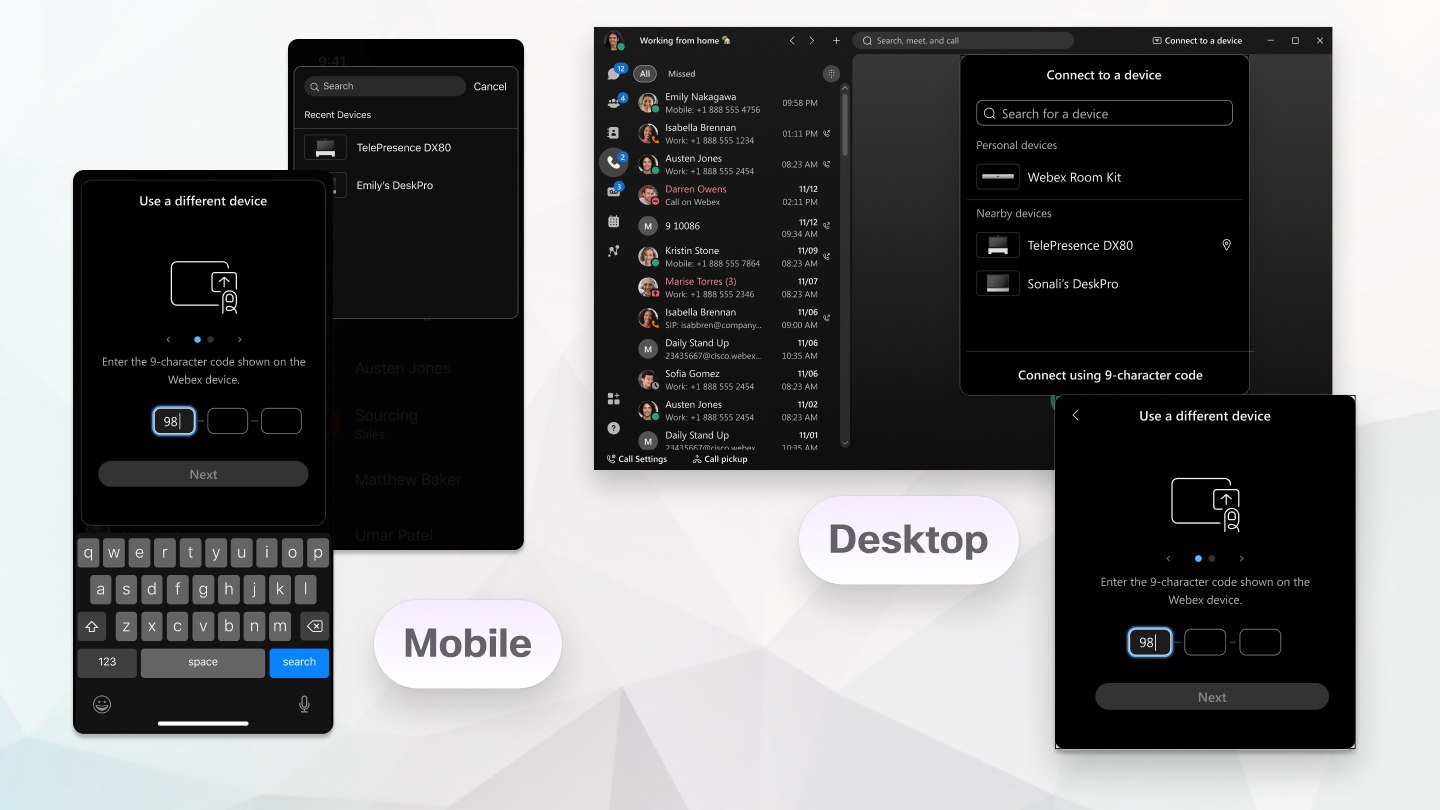 War dieser Artikel hilfreich für Sie?