Webex App | Use a virtual or blurred background in calls and meetings
Limit distractions and maintain privacy around you by blurring or changing your background during your call or meeting. You can replace what shows behind you with a preset backround or one of your own.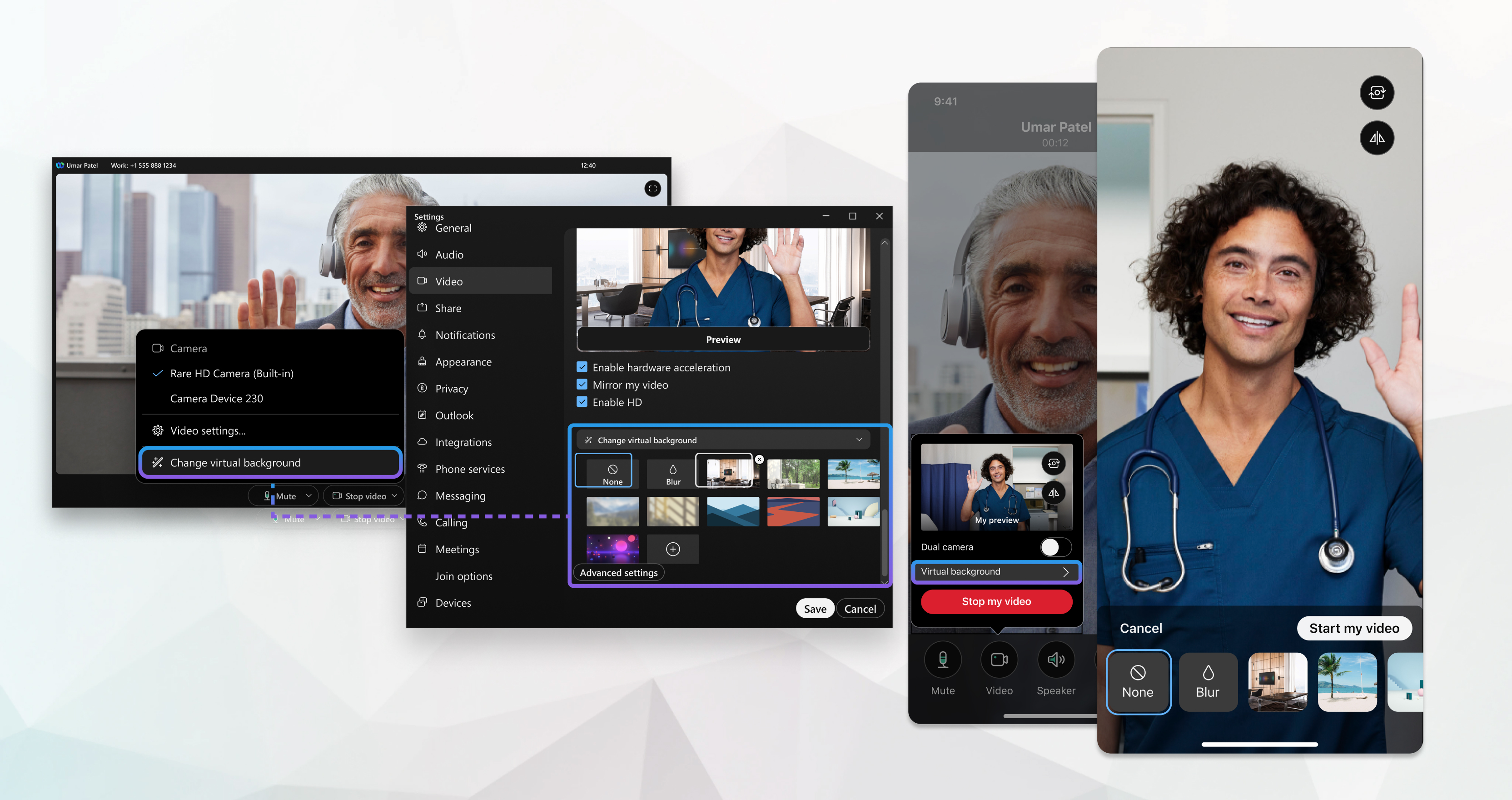 If you don't see this feature, contact your administrator, they can configure the options you have for blurred backgrounds.
Was this article helpful?