Webex App | New App Header
We want to show you some changes we've made to Webex App. We're giving you a way to bring you a quicker and easier way to navigate Webex App. Think of this as your launchpad to collaborate, from here you can start conversations, search, add contacts, and more, all from one place.
Existing Design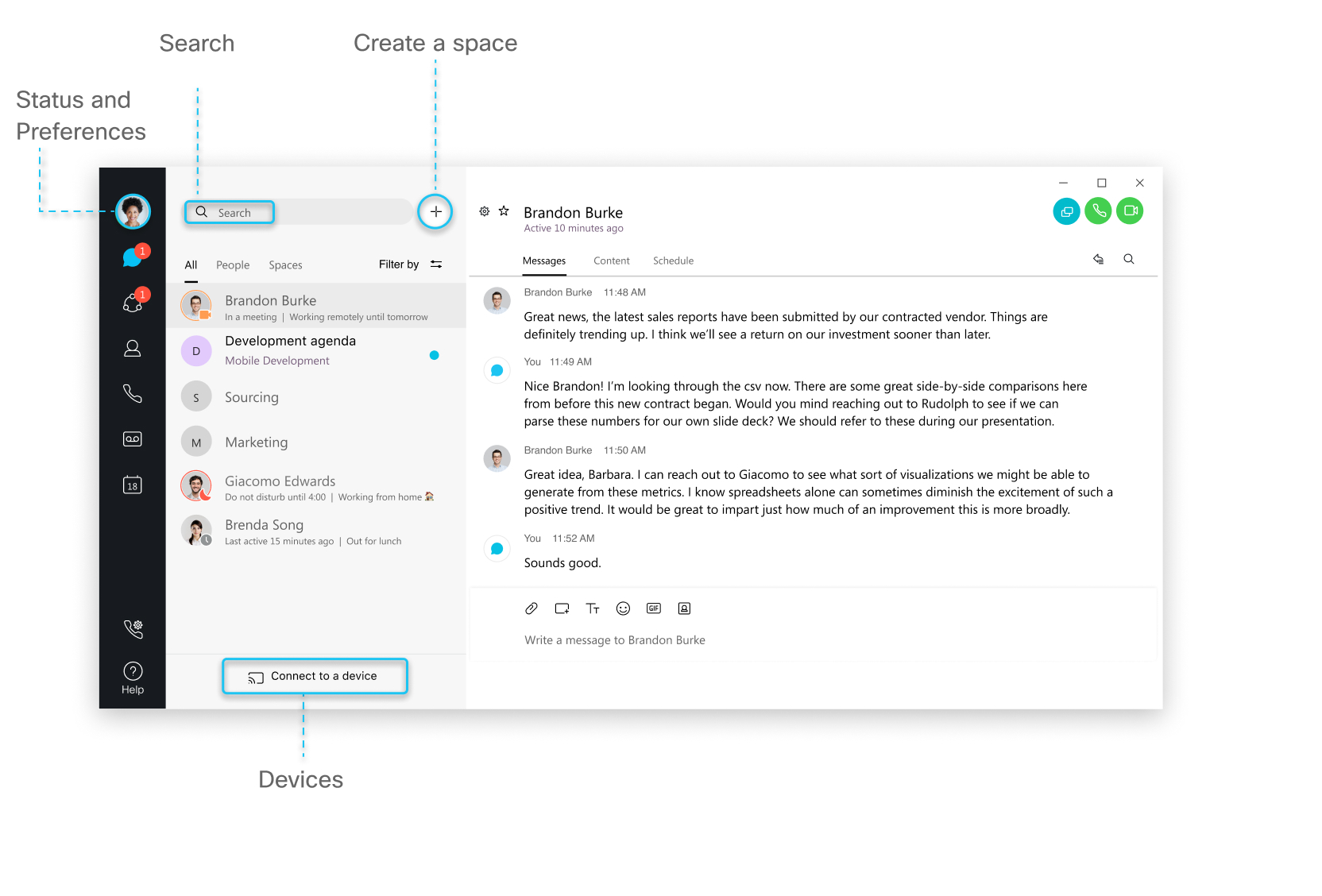 New Design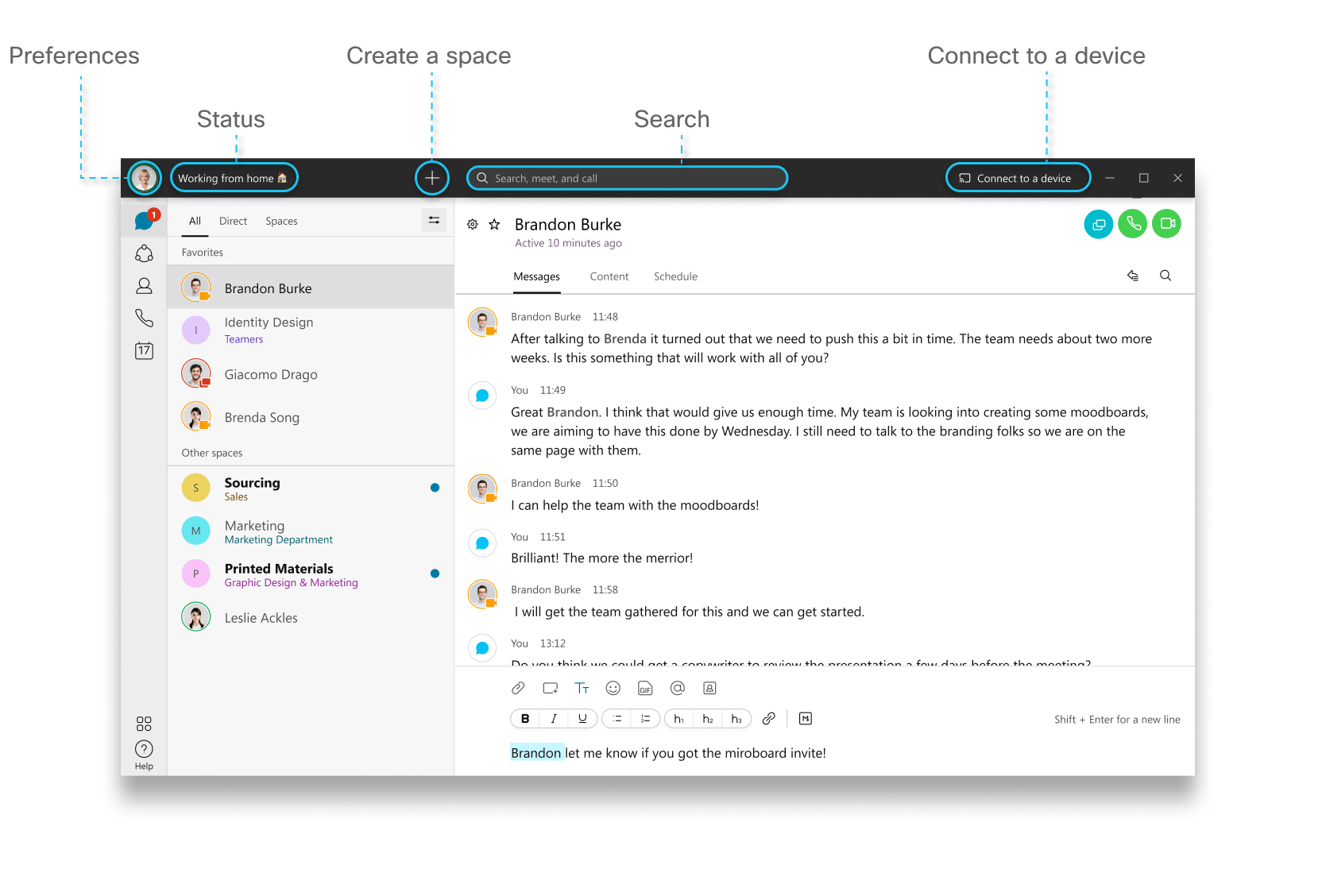 You'll see that the common actions that you do each day are available without needing to go into any specific tab.
You'll be able to quickly:
Edit your status

Interact with people

Contact a person

Create a space

Make a call

Add a contact

Connect to a device or review your device connectivity
Was this article helpful?