Lokalizovana verzija ovog članka uskoro će biti dostupna. Do tada možete da pogledate verziju na engleskom.
Webex | Record a meeting
Record meetings for people who can't attend or for those who want to refer back to what was discussed. Your recordings can either be saved to the cloud or your computer as a local recording.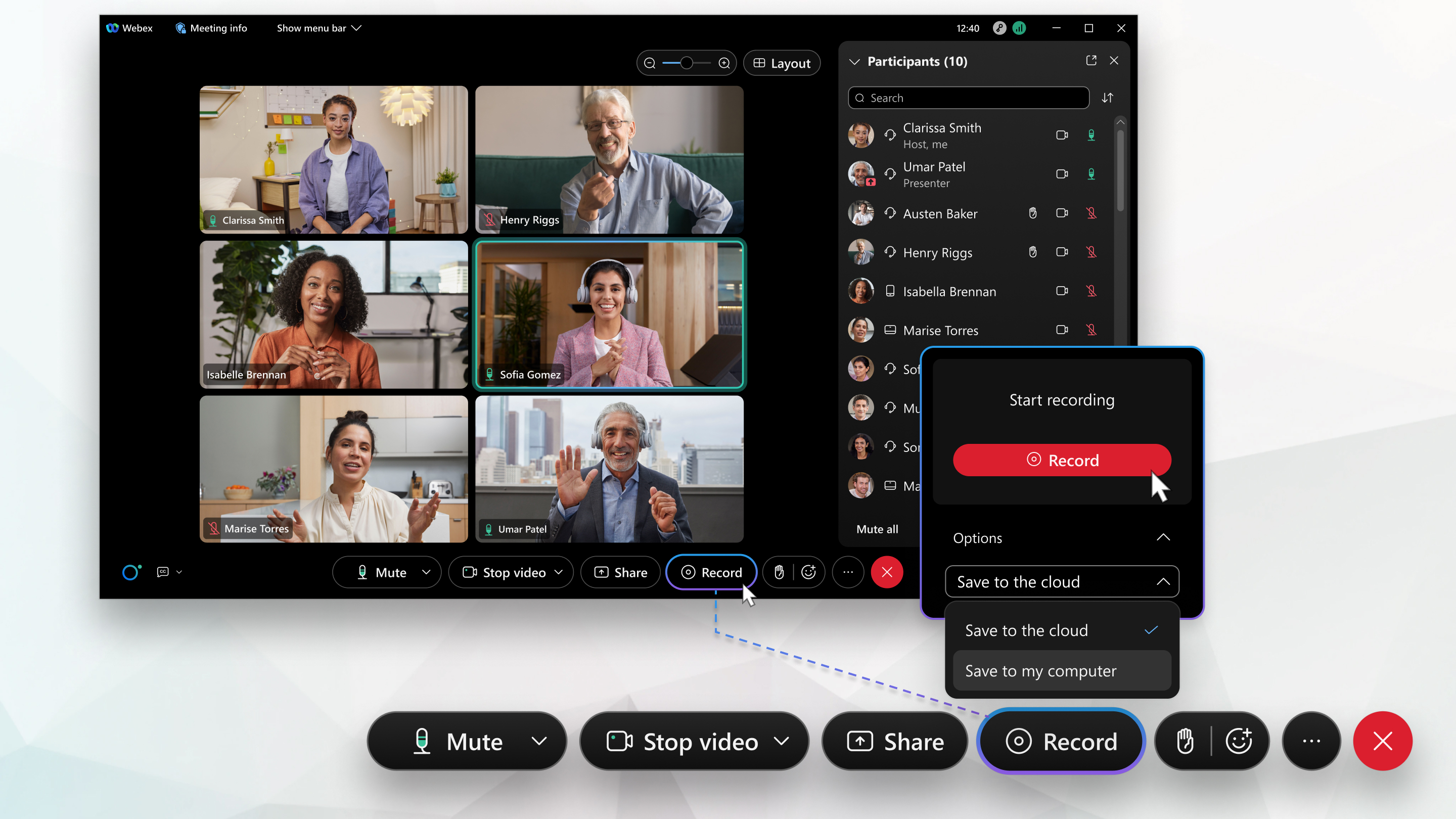 There are two ways to record meetings, webinars and events. Your account type and Webex site configuration determine which recording method you can use.
To record a Webex Training session, see Recording a Webex Training session.
Frequently asked questions
Known issues and limitations
If you start a meeting by phone, you can't record it.

If you're a cohost, you can't start recording a meeting if the host is in the meeting.

Recording on your computer is currently only available from the desktop app. If you start a meeting from a device using the web app, such as a Chromebook, you can't record it.

If you show your camera in front of the presentation when you share content, your camera video won't appear in recordings.
Da li je ovaj članak bio koristan?