Webex App | Answer a call to your video address during a meeting
Be in two places at once and answer important calls without leaving a Webex scheduled meeting, Personal Room meeting, or meeting associated with a space. Just put your audio and video on hold in the meeting and then take the call. The meeting continues even though you put it on hold, but your audio and video are paused. And when you're finished with your call, go back to the meeting without having to rejoin.
This feature isn't available with Call on Webex.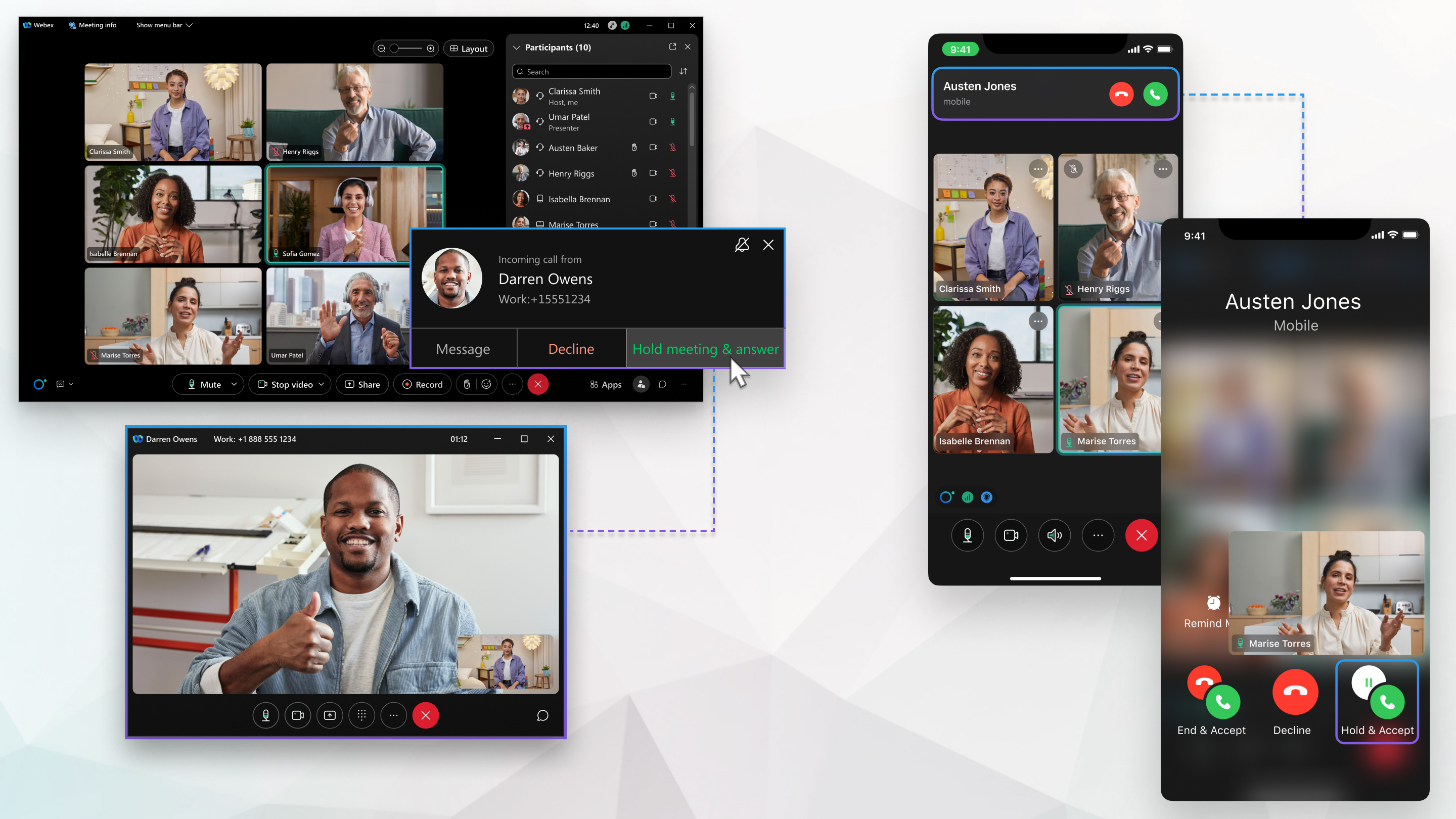 1

Click Hold meeting & answer to step away from your meeting and answer the call.

Your audio and video in the meeting are paused.

2

When you're finished with your call, click Resume to go back to the meeting.

You jump back into the meeting with the same audio and video settings you had before the call.
Was this article helpful?