Use reactions in Webex Meetings and Webex Webinars
Animated reactions let participants express themselves without saying anything in a meeting, webinar, or breakout session. Cheer on the speaker with the clapping hands reaction, or appreciate a joke with the haha reaction. As a presenter, you can get a sense of the audience's response by asking participants to give a quick thumbs up or thumbs down.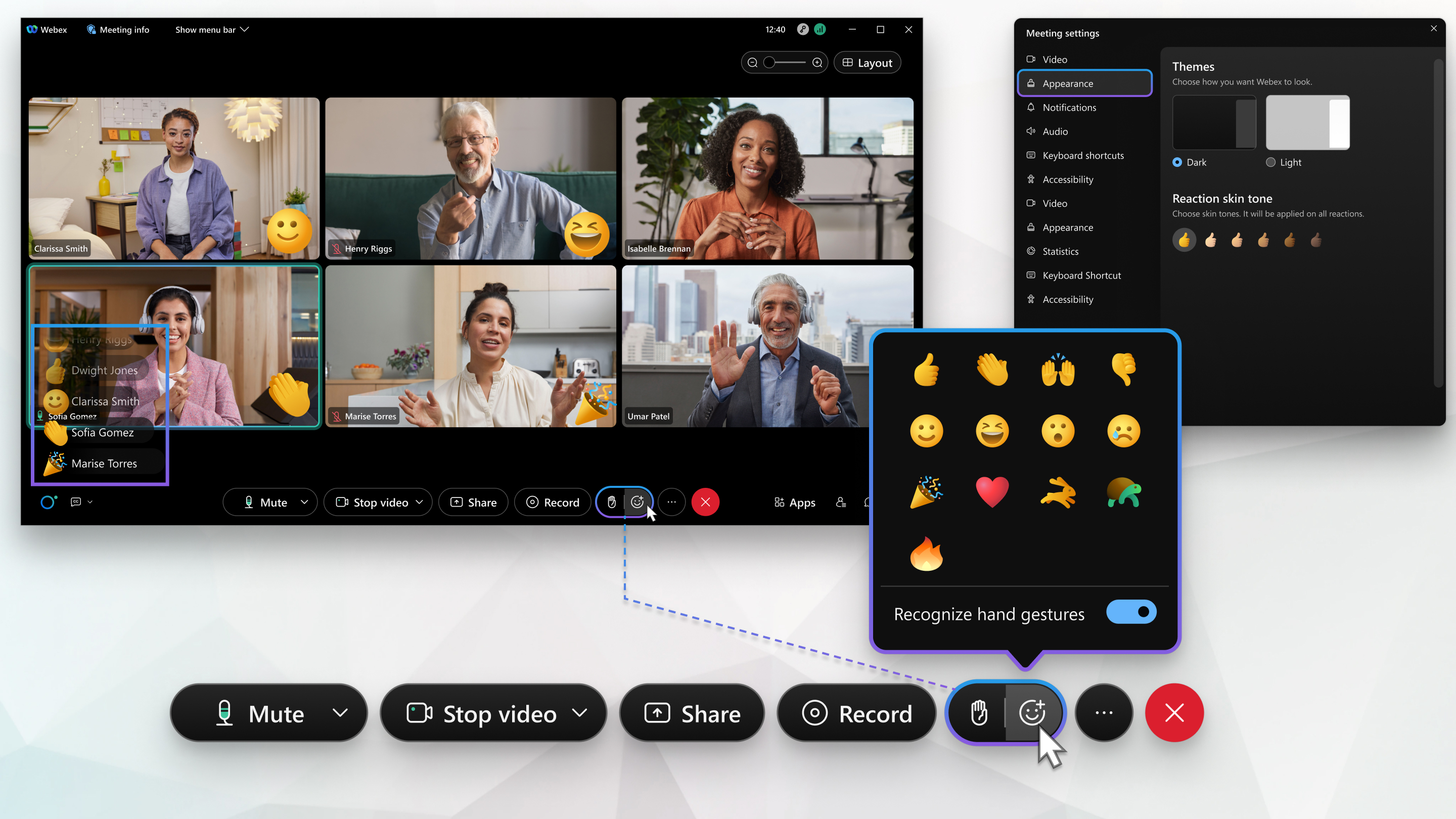 You can choose from 12 emojis to give instant feedback:
Thumbs up

Clapped hands

Celebrate

Smile

Haha

Wow

Sad

Thumbs down

Slow down

Speed up

Thanks

Fire
This feature is available for Meetings and Webinars. It's not available for webinars in webcast mode.
Known issues and limitations for reactions
People viewing a live stream of the meeting can't see reactions.

Reactions aren't included in meeting and webinar recordings.

You can't use reactions until the host joins the meeting.
Was this article helpful?