Webex App | Turn on Center Stage
If you move around during a meeting, turn on Center Stage, the camera feature from Apple. Your camera automatically pans to keep you, and anyone with you, in the frame.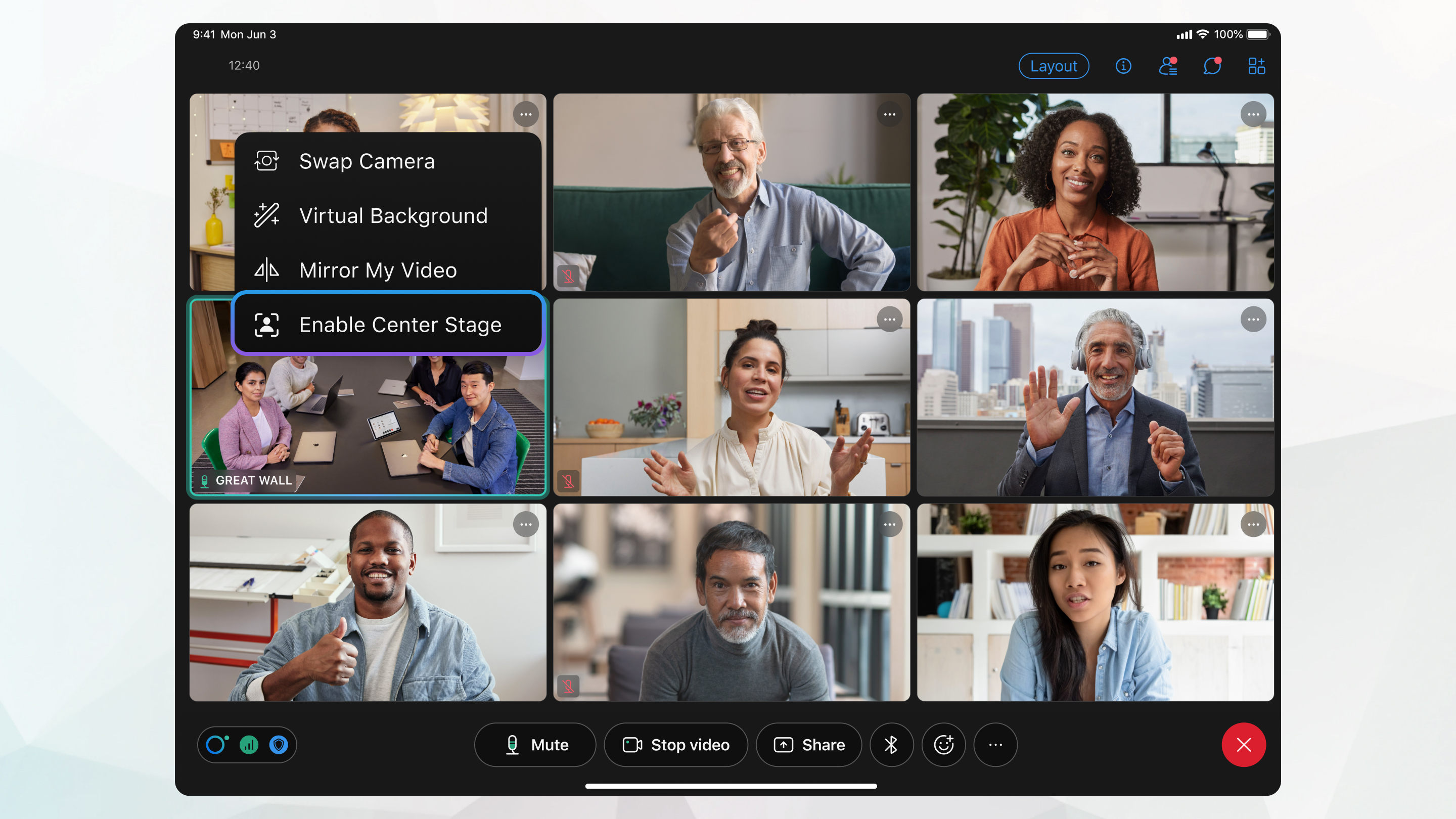 This feature is for iPad only.
Before you begin
Start or join a meeting. Then, tap

to start your video.
In your self-view video, tap

> Enable Center Stage.
You can also turn on Center Stage from Settings on your iPad.
To turn off Center Stage, in your self-view video, tap

> Disable Center Stage.
Was this article helpful?