Turn on entry and exit notifications in Webex Meetings and Webex Webinars
Don't want to hear the beeps in your meeting? Notifications are off by default, but you can turn them on at any time and even choose what sound to play. Notify people when you've joined or left a meeting. You can even have a sound play when you raise your hand.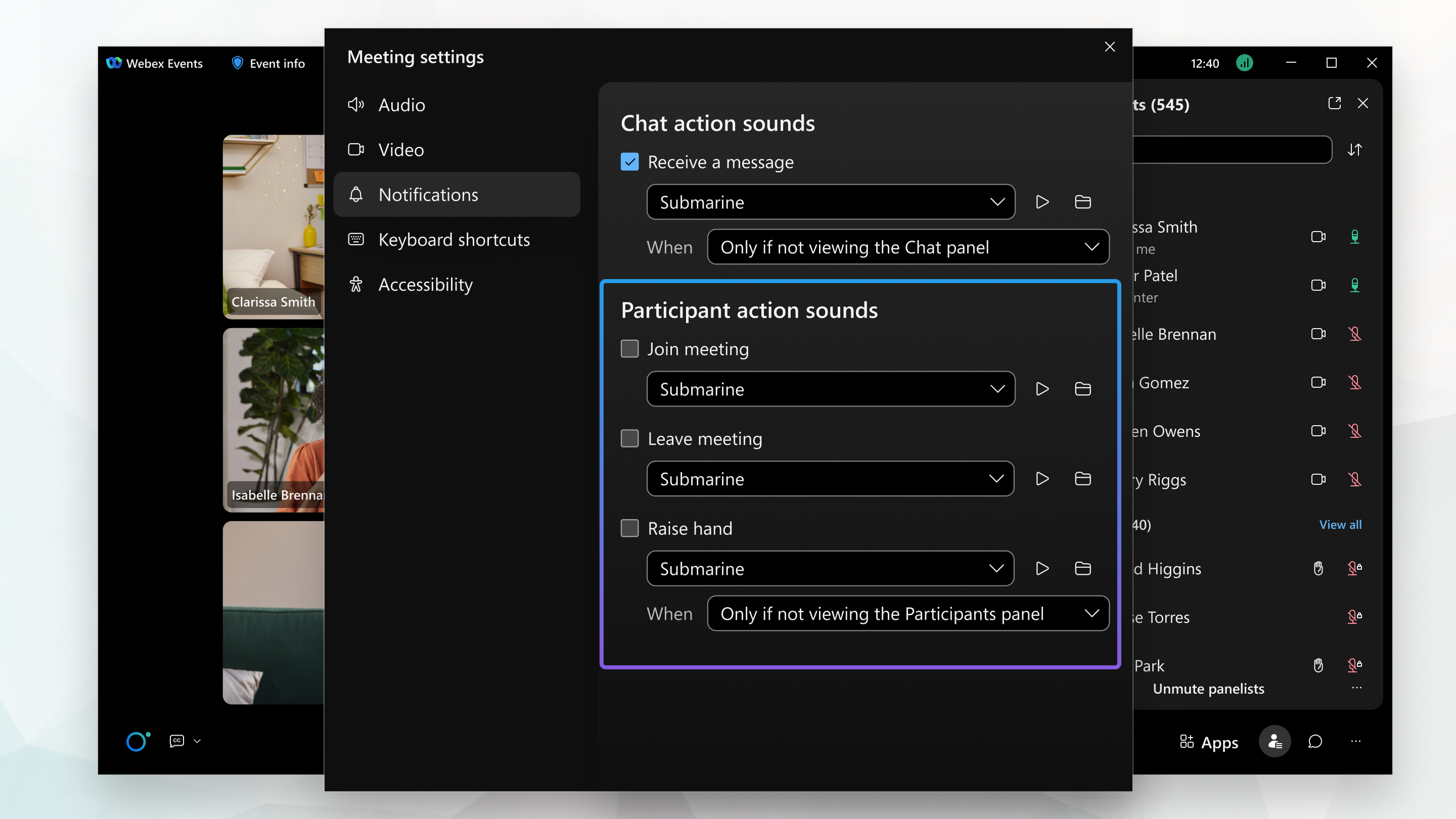 1

To turn on entry or exit notifications in a meeting, do one of the following:

On Windows, go to
.
On Mac,

2

In the Notification section, under Participant action sounds, check the check box next to one of the following:

Join meeting

Leave meeting

Raise hand

3

Select the desired notification sound from the drop-down and then close the window.




No one else in the meeting will hear those sounds, only you.

If you prefer to have notifications on for all your meetings, sign into your Webex site, and then go to Preferences > Audio and Video > Entry and exit tone. If the host turns it on, all Call-in and Call Me users joining your meeting will hear the beep.
Was this article helpful?