Webex for Government app installation
As a Webex administrator, you can install Webex App using the MSI file on Windows or the DMG file on Mac. You can include command-line parameters with the MSI file on Windows to improve user experience. You can also install Webex App on Android and iOS devices.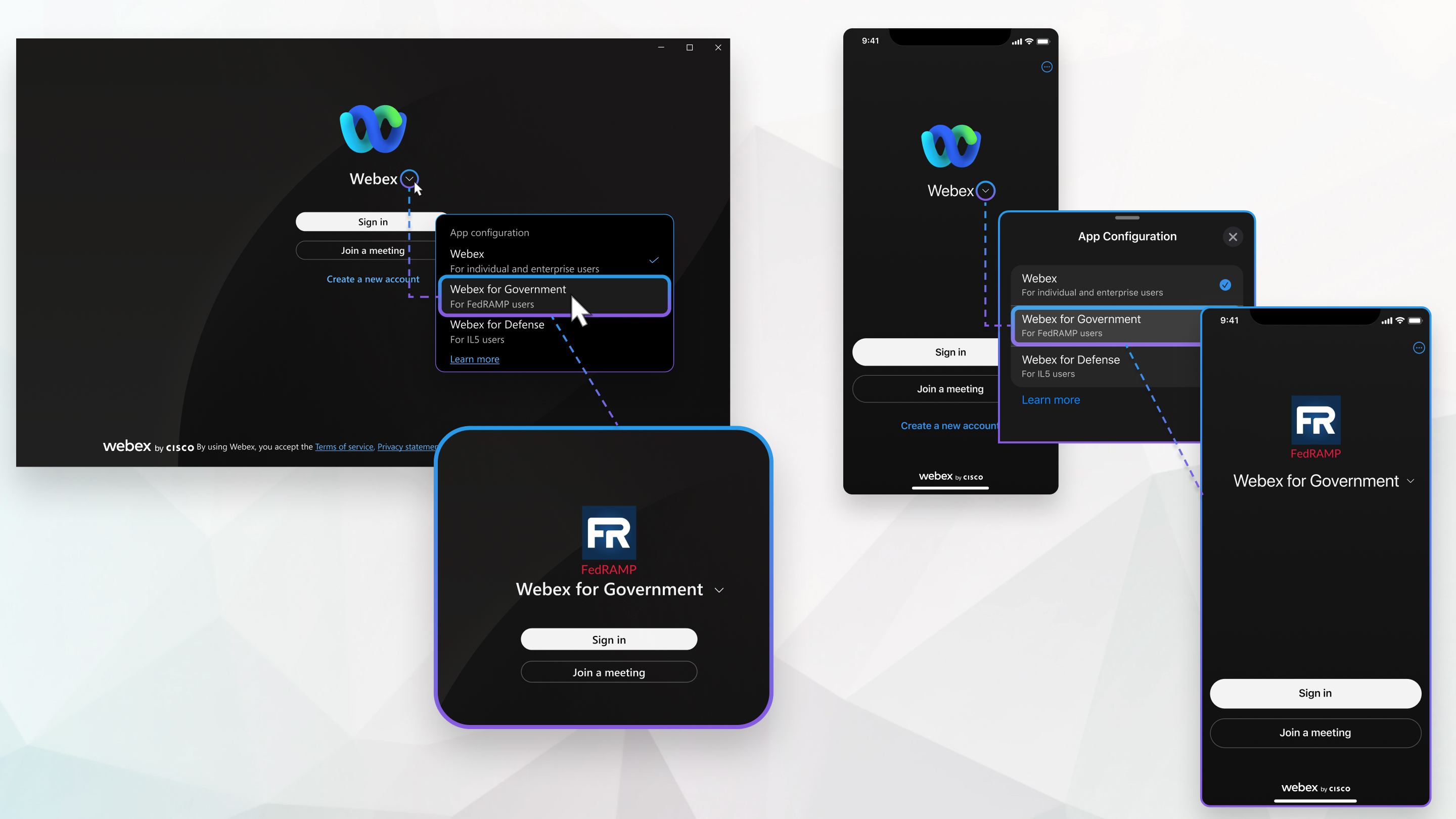 Set up the Webex for Government app
Was this article helpful?