Anonymize attendee display names in Webex Meetings
If you're hosting a meeting where you don't want attendees to know the names of other attendees, such as in a meeting with competing vendors or a support group meeting, schedule meetings to use anonymous names.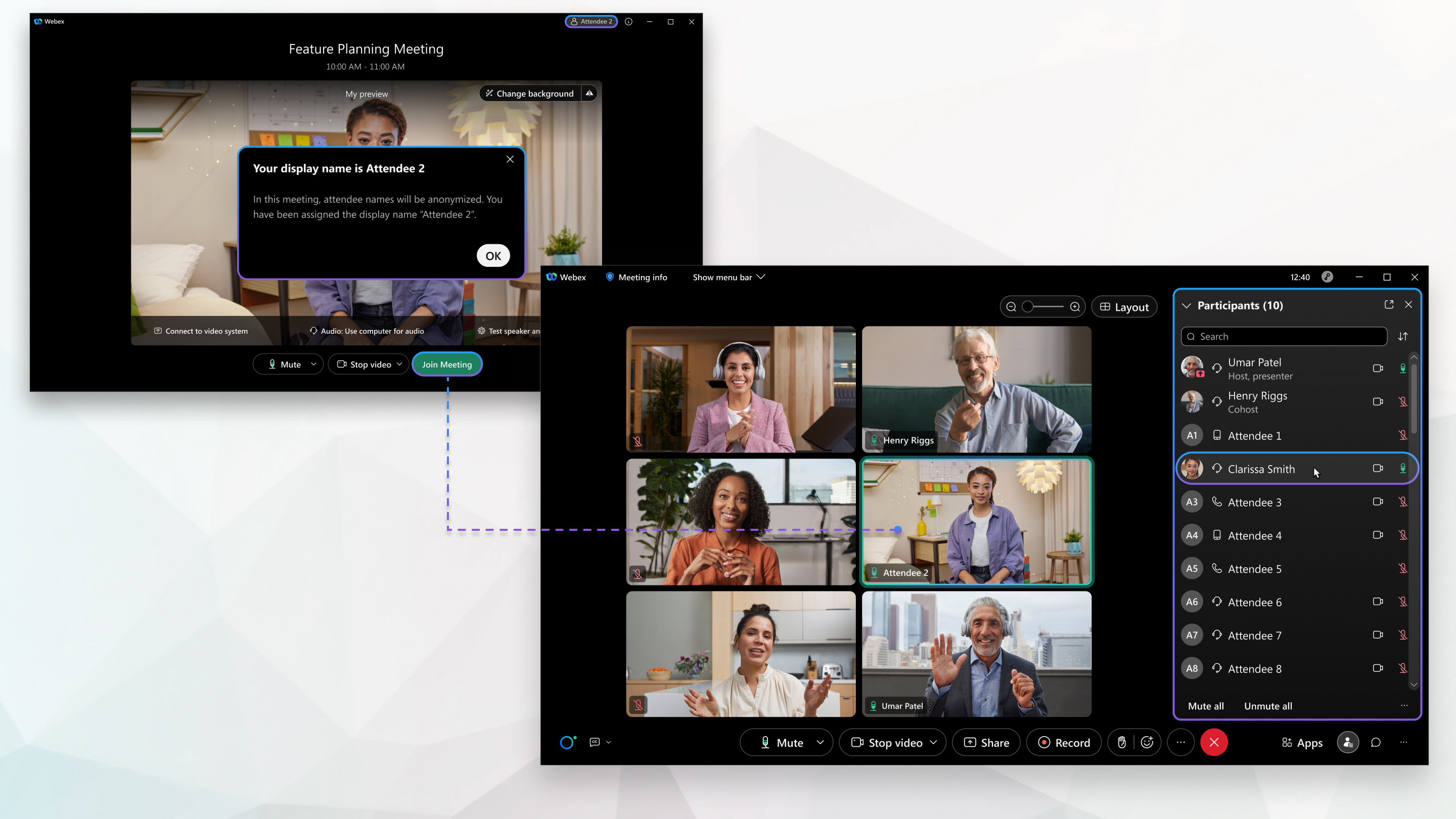 This feature is currently in beta and available by request only. Contact Cisco support if you want to enable it.
When you keep attendee names private, the meeting assigns attendees a display name when they join (Participant 1, Participant 2, and so on). As the host, your name and the name of any cohosts, still appear for attendees to see. As host or cohost, you can see the real names of a participant by hovering over their name.



The beta release of this feature has the following limitations:

Attendees who join using a video device have their real name display in the meeting and can see the real names of other attendees. To maintain anonymity for your attendees, lock your meetings and don't allow anyone to join the meeting from a device.

Attendees who view a meeting from the calendar on their Webex site can see the real names of invited attendees. However, the names of attendees don't display in the email invite.
| | |
| --- | --- |
| 1 | Sign in to your Webex site, then select Schedule a meeting. |
| 2 | Select Advanced options. |
| 3 | In the Anonymous meeting section, check the Keep attendee names private check box. |
Was this article helpful?