Set optimization settings in meetings and webinars
Update your content sharing settings at any time during Webex Meetings or Webex Webinars. Text and image is optimized by default, however you can also optimize for a higher frame rate when you share things like video, animations, dynamic applications, or 3D content.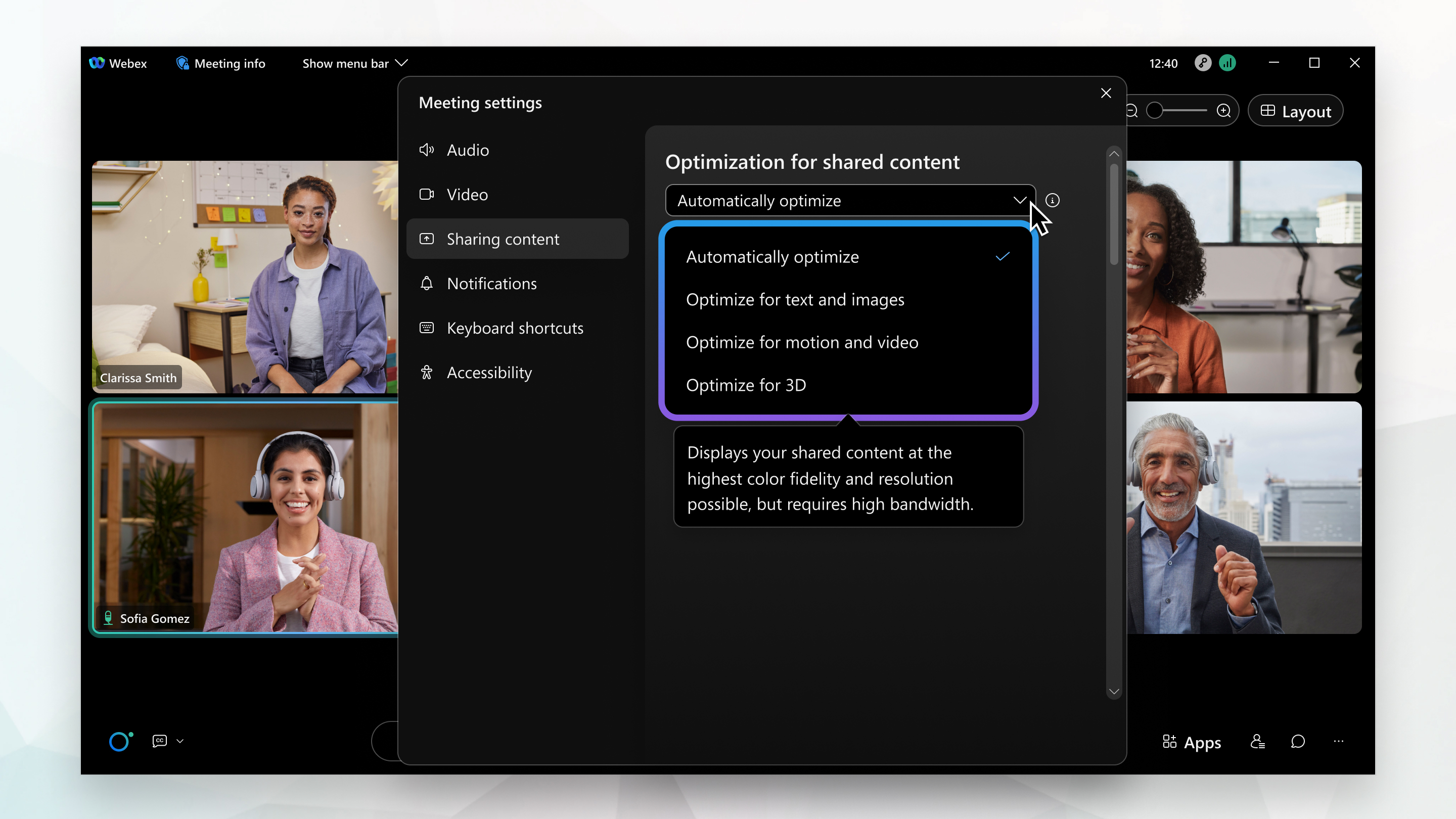 Content Optimization
Choose the most suitable content optimization setting for your meeting or webinar.
Automatically Optimize—This is the default setting when sharing content. It chooses the best optimization for your content type.
Optimize for text and images—Enhance the quality of documents such as PDFs and Word files.
Optimize for 3D—Enhance the quality of 3D content such as CAD and medical imaging in Meetings. This is available by request only. See Optimize 3D content in meetings.
Was this article helpful?