Webex App | Test your audio before a call or meeting
You can test your speaker and microphone before jumping into a call or meeting to make sure your audio is the best it can be.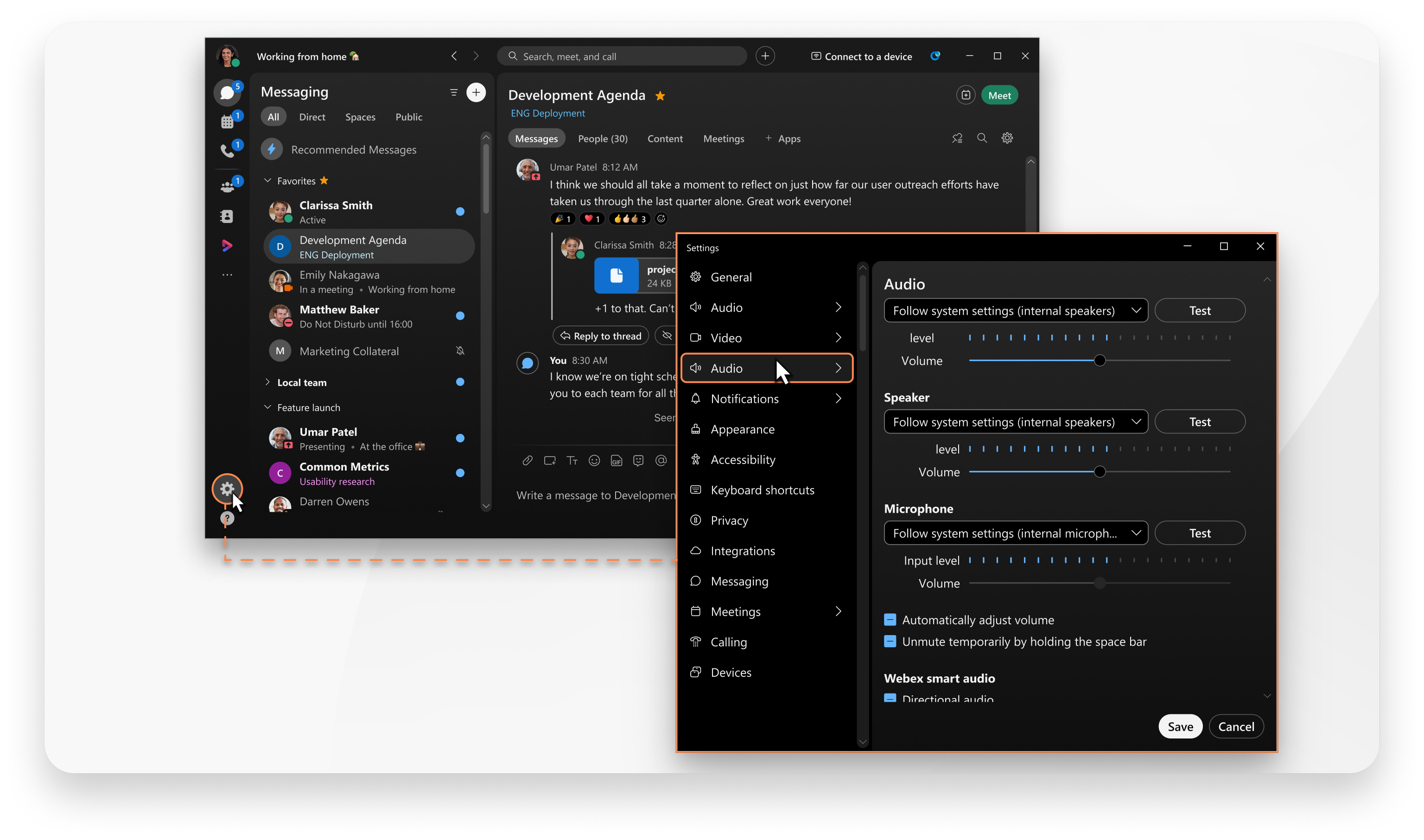 1

Click your profile picture and then go to Settings > Audio.

2

Click Test beside one of the following options:

Speaker—A sound is played and you can adjust the volume as needed.

Microphone—Record a few words and then the words are played back to you so you can adjust your microphone as needed.
Was this article helpful?