Webex Expert on Demand, powered by Webex, enables frontline workers to connect with subject matter experts across various fields and industries.
| | |
| --- | --- |
| | Please see the Announcements tab below for instructions you'll have to follow in preparation for upgrades that are coming soon to Webex Expert on Demand. |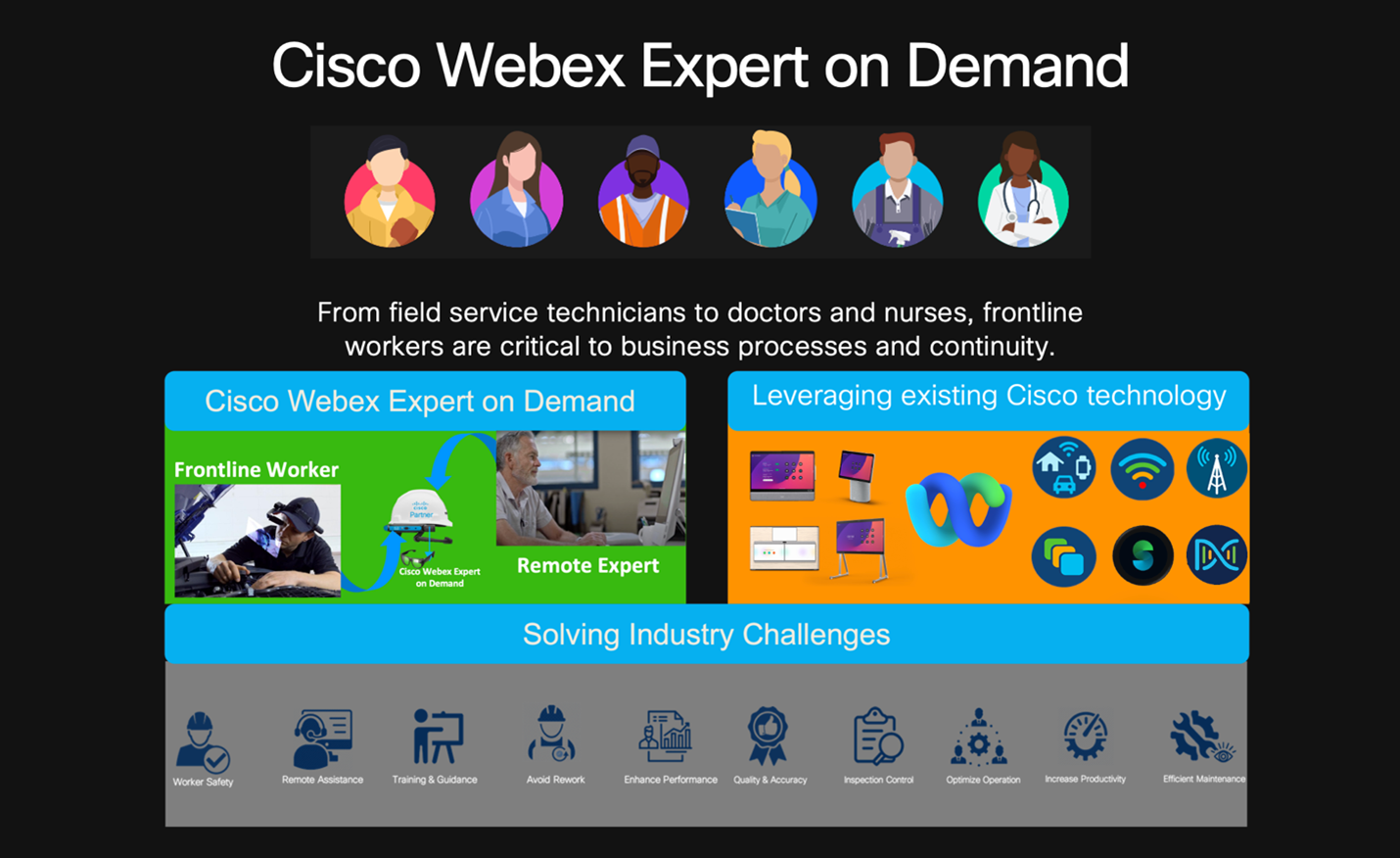 Expert on Demand aims to facilitate real-time advice, guidance, and assistance from professionals who possess specialized knowledge and skills. The solution is designed to facilitate knowledge sharing and problem-solving, enabling individuals or organizations to access expertise remotely without the need for a physical presence. Expert on Demand leverages the power of the Webex platform, supporting end-to-end encryption, screen sharing, 1080p capabilities, and much more, to enable seamless interactions between users and experts.
Using assisted reality (AR) hands free hardware capabilities, Webex Expert on Demand increases the availability of geographically dispersed experts and service teams at locations where you need them most while reducing physical travel. Frontline workers can use head tracking movements and voice commands—leaving their hands free—to join multi-party audio and video calls, getting real time guidance and sharing content and documents with real time annotations, leading to faster resolutions, improved experiences, and increased safety.
Was this article helpful?