ستتوفر النسخة المترجمة من هذا المقال قريبًا. وحتى ذلك الوقت، يمكنك عرض هذه النسخة باللغة الإنجليزية.
Get started with Webex Webinars
Webex Webinars comes with the advanced features you're familiar with from Webex Meetings. Whether you're launching a product or holding an all-hands, you can easily deliver a polished and interactive presentation.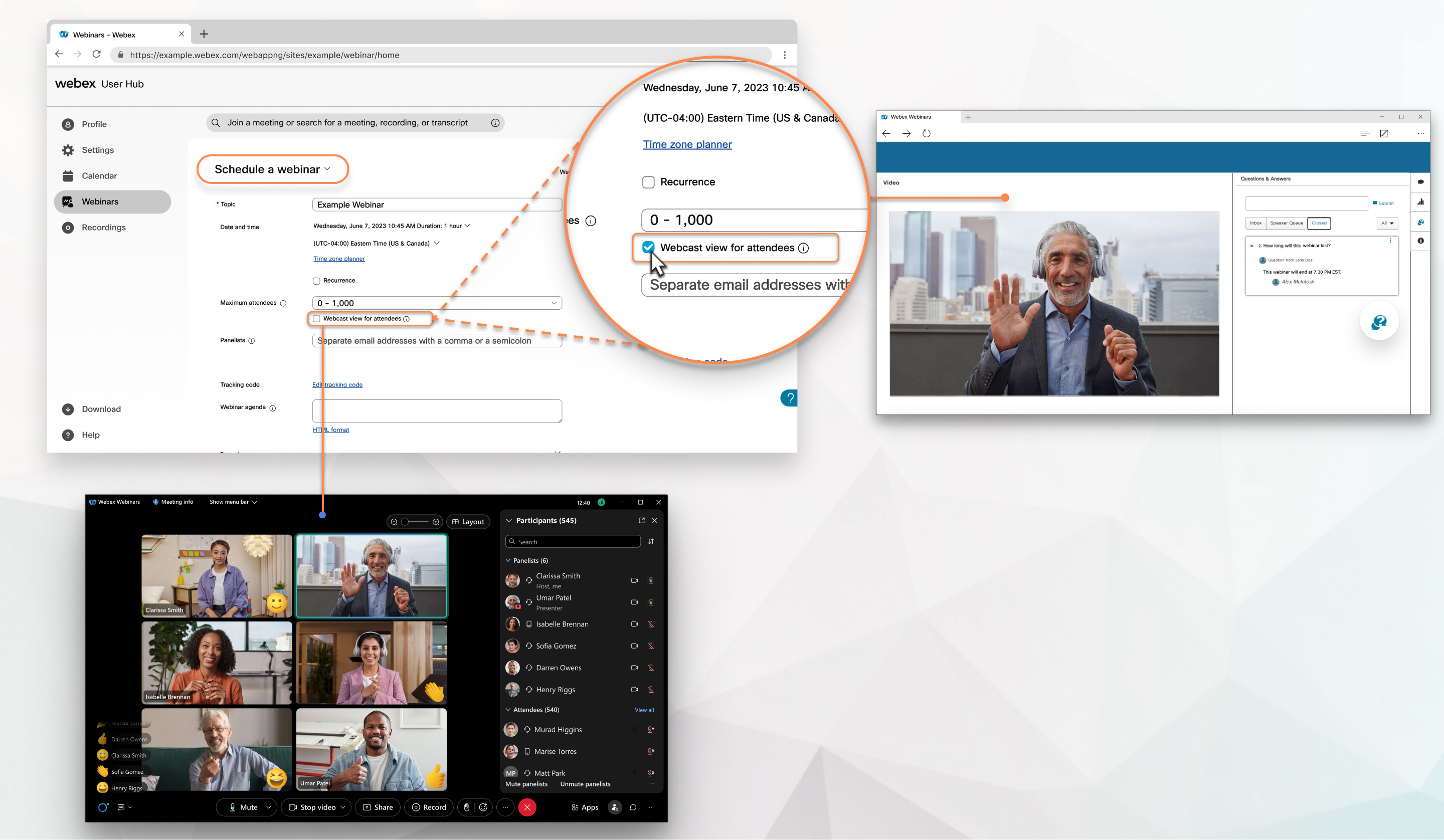 هل كان هذا المقال مفيدًا؟