Webex App | Change your caller ID
When your administrator sets you up as a call center agent and they enable you to use a Call Queue number for outgoing calls, then you can choose a call queue ID as your caller ID when you make follow-up calls to customers.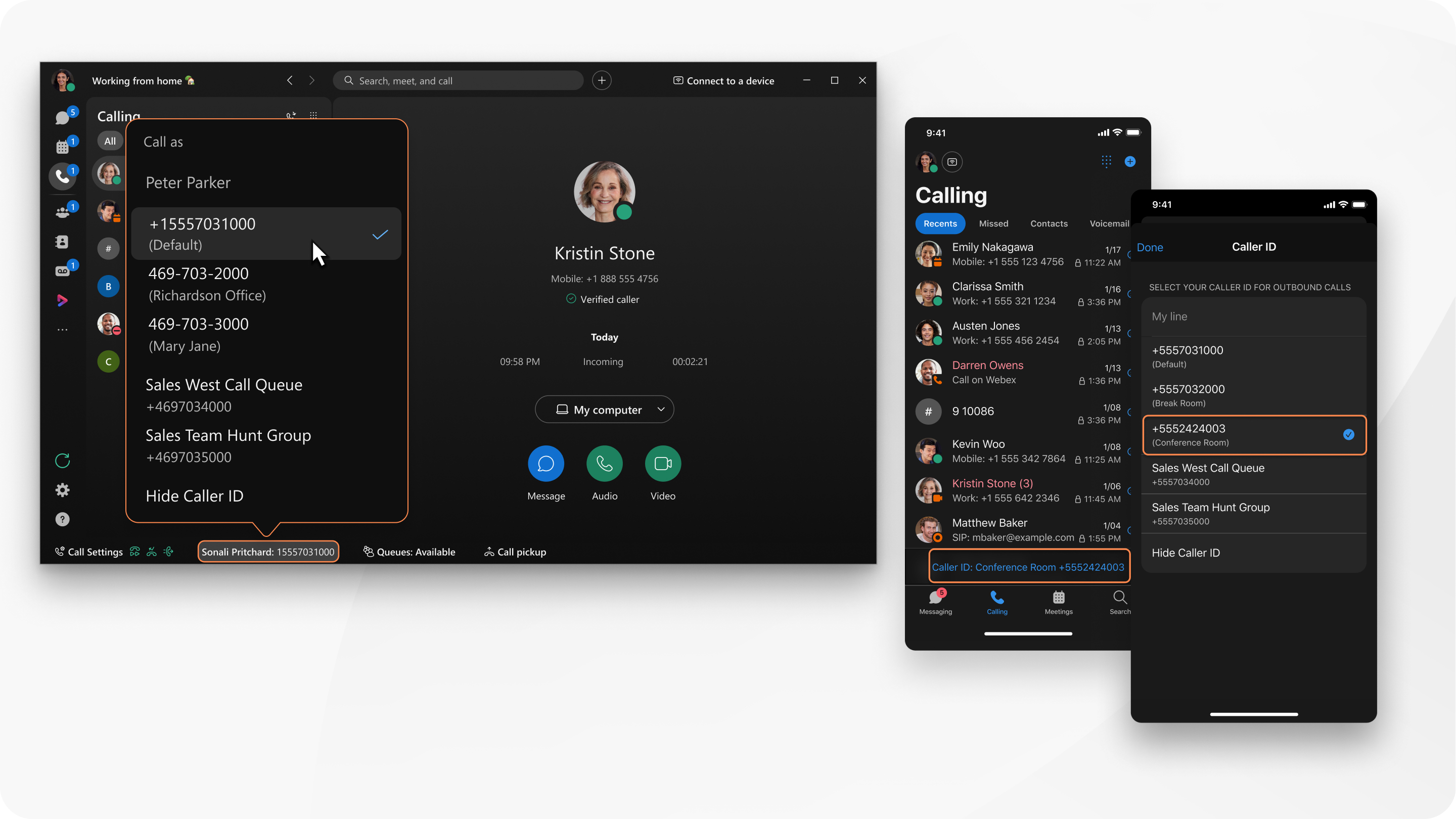 After your call, the caller ID that you used appears in your call history.
1

From the footer of your app, click the line number selector.

2

Choose a caller ID from the list of available call queues.

When you call a customer, they see this caller ID.
Was this article helpful?