Webex Instant Connect allows healthcare staff and patients to connect using simple, easy-to-use video telehealth consultations, scheduled directly from their Electronic Medical Records (EMR) portal. These browser-based consultations are highly secure, and no private health information is collected at any point. There is nothing for patients to install nor are there any login details to remember: the patient simply clicks the provided link. As a fully flexible platform, Webex Instant Connect now powers other healthcare use cases as well, such as in-patient teleconsultation, hourly virtual rounding, family visitation, and others. The general flow of Instant Connect can be used for any B2C meetings across industries like financial services, retail, real estate, government and much more.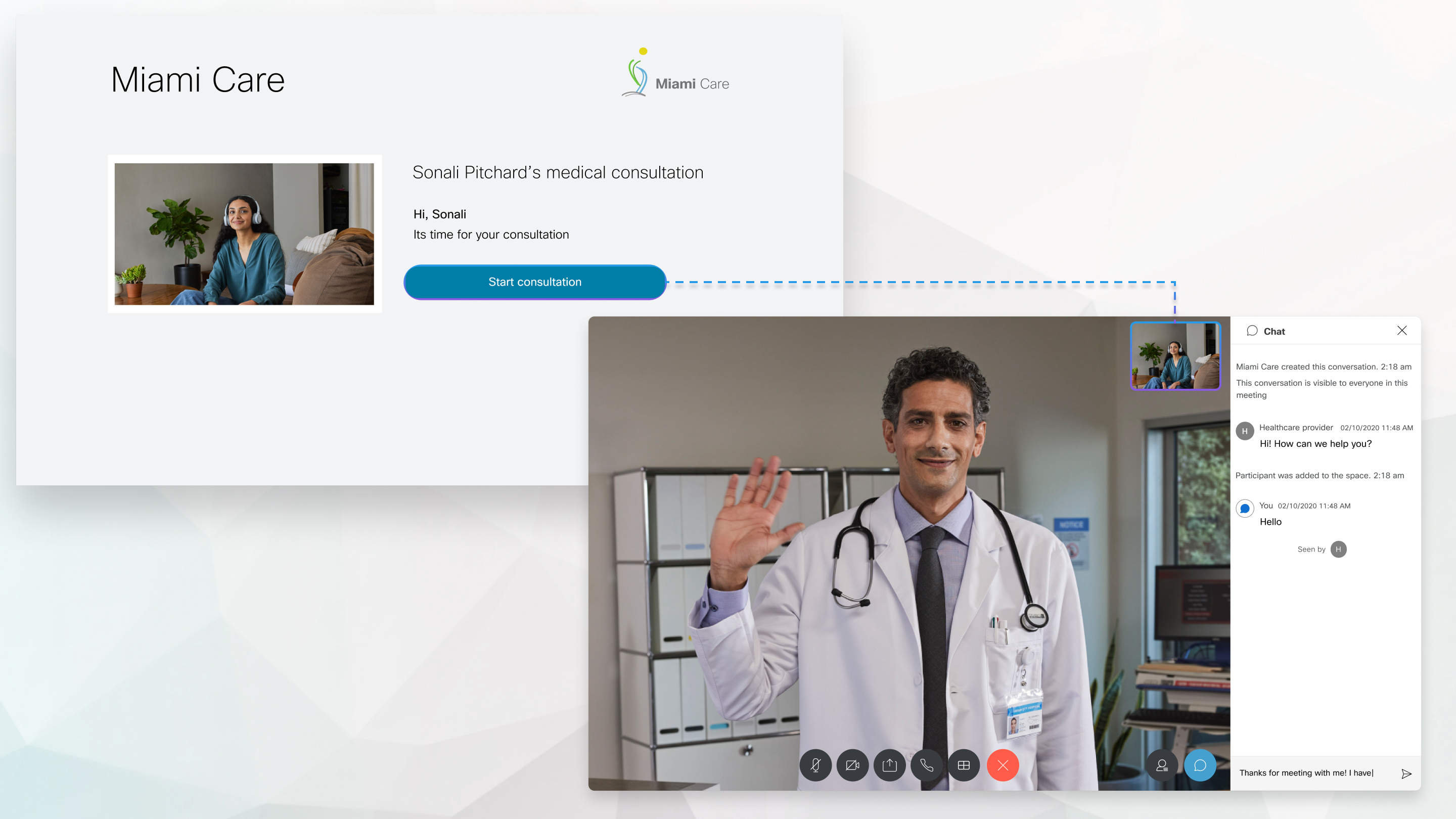 Patients are able to view their upcoming appointments in their EMR portal and click on a link that starts their browser-based telehealth visit. While they're waiting for the healthcare professional to join, patients can test their video, audio and speaker hardware. The healthcare professional also just needs to click the link provided, and they are instantly connected with the patient.
Visit instant.webex.com to get started with Webex Instant Connect today!
Was this article helpful?